The south of the country welcomes the snow, Tianjun vehicles write a new chapter - warmly congratulate the batch delivery of the order of large customers in Xinjiang, Zhumadian Tianjun!
---
In the winter of Jiangnan, it is already snowy, although it is cold with dripping water, it can't stop the enthusiasm of Xinjiang large customers of Zhumadian Tianjun to receive the vehicles.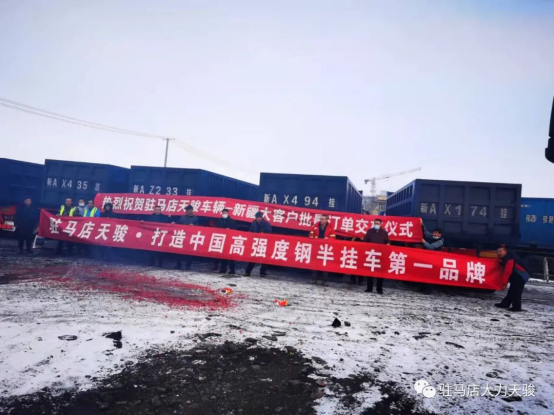 The technical staff of Zhumadian Tianjun Company deeply investigated the Xinjiang region, combined with the local transport characteristics, road conditions and transport media, specially tailored to create a new national standard model suitable for the needs of Xinjiang.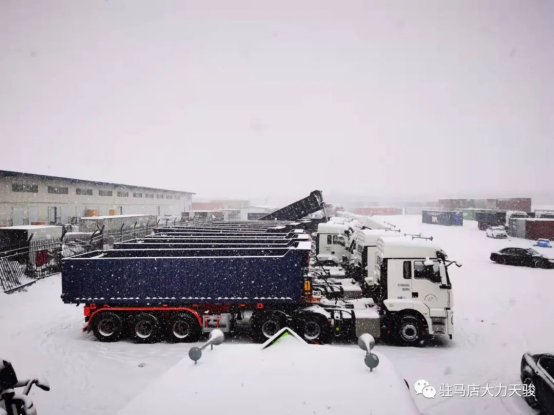 The sword sharpens from sharpening, and the plum blossom fragrance comes from bitter cold. The efforts of Zhumadian Tianjun are unanimously recognized by customers. Zhumadian Tianjun insists on the enterprise service concept of "taking customers' needs as the root, abiding by professional ethics, serving with heart, and respecting customers", and creates the targeted "enthusiasm, loyalty, confidence, perseverance and care". The "five hearts" service standard, always abide by the responsibility for each process, for each product, for each customer responsible for the service purpose, and constantly create excellent products and quality service, to create greater value for customers!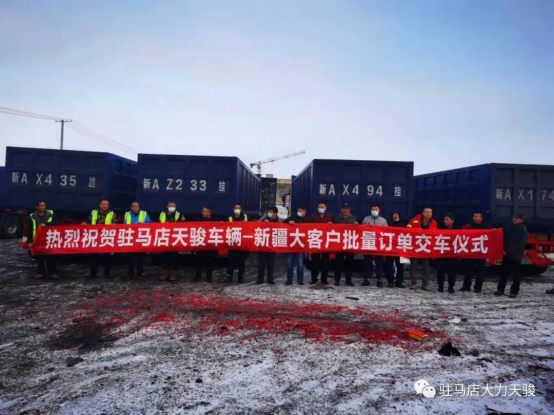 Contact Us
Tel :+86 396 3333313
Whatsapp: +8613613962532
E-mail: export @zmdtjcl.com
Add: No. 68, Xingye Avenue, Zhumadian City, Henan Province
Copyright © Zhumadian Dalitianjun Special Vehicle Manufacturing Co., Ltd. All rights reserved
Copyright © Zhumadian Dalitianjun Special Vehicle Manufacturing Co., Ltd. All rights reserved