Keeping the production know how, fighting the epidemic bright sword in North China! Warmly congratulate the batch delivery of intelligent dump trucks in North China region!
---
Yangchun Bu De Ze, all things give birth to glory. In March, with the arrival of the tide of resumption of work around the world, Zhumadian Tianjun Company has ushered in a batch of customers after resumption of work and production. on March 5, the North China region intelligent dump truck batch delivery on time!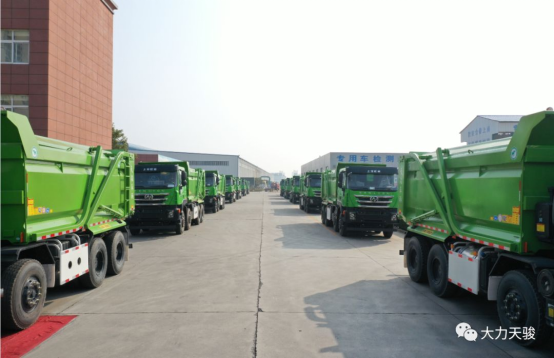 Tianjun's new intelligent dump truck was favored by customers with its comprehensive advantages in safety, comfort, economy, service and site use!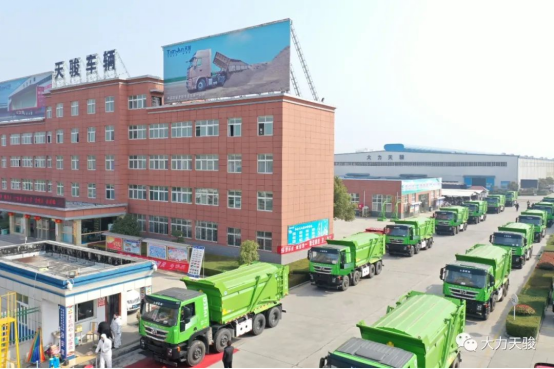 As a famous brand of Chinese special vehicles, Zhumadian Tianjun leads the new concept of environmental protection vehicles, develops a new generation of intelligent dump trucks that meet China's national conditions and the needs of many parties, and provides the majority of users with safe, environmentally friendly, intelligent, reliable and efficient dump truck solutions. In the journey to help users realize their dreams, so that the city away from the dust infestation. In the current time of resuming production in the fight against the epidemic, Tianjun intelligent dump truck will also contribute to the economic construction after the epidemic!
Contact Us
Tel :+86 396 3333313
Whatsapp: +8613613962532
E-mail: export @zmdtjcl.com
Add: No. 68, Xingye Avenue, Zhumadian City, Henan Province
Copyright © Zhumadian Dalitianjun Special Vehicle Manufacturing Co., Ltd. All rights reserved
Copyright © Zhumadian Dalitianjun Special Vehicle Manufacturing Co., Ltd. All rights reserved