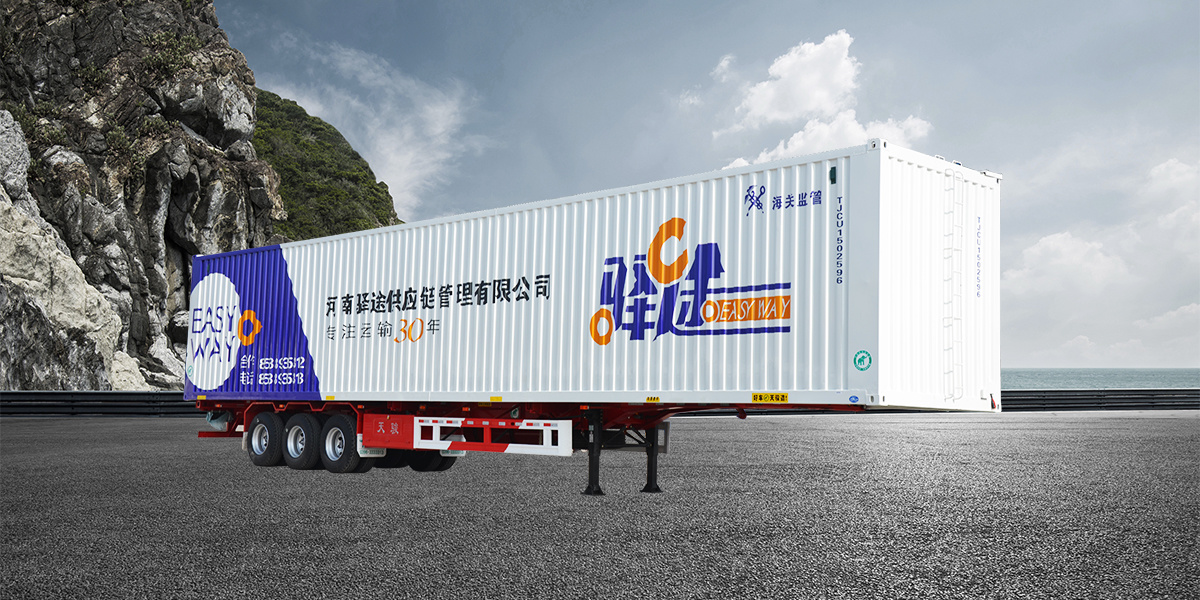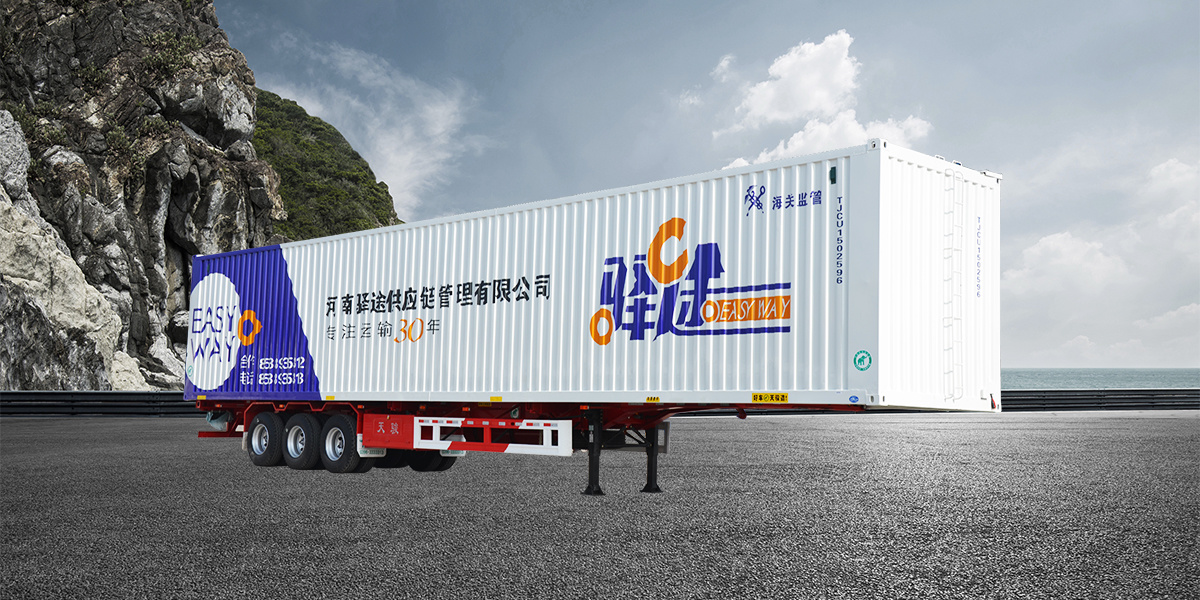 Express container semi trailer
---
Mainly produces all kinds of semi-trailers, dump trucks, refrigerated trucks, city vehicles and other special vehicles
---
Scientific design to ensure security
We adopt AutoCAD,Pro/ENGINEER,finite element analysis and other software to analysis the bearing force and lifting force of the hydraulic cylinder, and to analysis the whole axle load stress and the dump lifting angle in order to ensure the safety and reliability of the vehicle in its running and lifting process.
Exquisite Workmanship
Welding procedure: frame, panels, and top-bottom welding are all compressed tightly with pneumatic-hydraulic clamping, automatic transmission and other large tools welding, effectively control welding deformation, and guarantee the smoothness and technical requirements. The turnover model makes the welding strength; the electric tilter controls the manufacture process spare part distortion. Mixed gas welding ensures the welded joint quality.
Painting: the panels are pickled and phosphorized, weld spare part are shot-blasted which strengthened the welded joint surface quality and the paint adhesion greatly. Uses the baking varnish craft, primer twice, top coat twice and detection is made strictly according to the national standard for film thickness to guarantee the paint quality and brightness.
Characteristic structure
Sub-frame structure: the front-mounted frame rails uses high-strength rectangular tube structure to increases the loading capacity, reduce the cracks widen caused by welding, and widen the rear flip seat greatly improve its safety and reliability while running and lifting.
The rear door structure: the rear door is with lateral-vertical beading and full length welding, effectively improve its anti-shock performance and increase its service life.
Double-hinged hooks structure: this structure is mostly used in long truck to effectively avoid the damage to the rear door when the truck box is lifted and the rear door collide into the ground, opening the door to the most.
Door open mechanism: there are many different forms available like drawbar type, chain type, pneumatic type, hydraulic type; the drawbar type and pneumatic type are our patent products, the rear door can open and close automatically, safe and reliable to discharge.
Lifting alarm device: the lift warning device will produce an audible beep while the trailer is in lifting station, to remind the driver to stop the instant lifting, which caused by mistake or the power take-off chose accidentally, so that effectively eliminate the hidden dangers.
Excellent OEM
Hydraulic system: All the hydraulic parts uses well-known brand, especially oil cylinders are custom made, and sealers adopt Germany imported parts to effectively ensures durability, safety and high efficiency of the hydraulic system, dramatically reducing loading failure rate.
Key parts: The Cylinder bearing, flip seat and zoom frames are made of high quality steel casting parts, we have fully optimized its structure, shape, and strength, to effectively guarantee their availability, security, and aesthetics
Express container semi trailer
---